Welcome to Concinnity Counseling
The private practice of Nicole Concinnity, M.A., LMFT

Serving Adults, Adolescents and Children for Individual, Couple and Family Therapy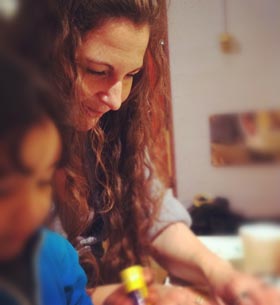 My approach to counseling is holistic and humanistic. I believe that each person is equipped with the potential to heal and fully experience their lives, but this is often blocked by our past hurts. I will listen to your story and attend to the impact of different experiences on your life. We will work together to identify the struggles and beliefs that hold you back and build on the strengths that have helped you come so far. Together, we will work to overcome personal and socially imposed barriers that make it hard for you to develop fully open and communicative relationships, achieve your goals and pursue a creative and meaningful life.
I currently serve clients at offices in Seattle - in the heart of Fremont - and Tacoma - overlooking Commencement Bay in Old Town.
To schedule a free consulation or appointment call 206-310-4535.